BlueOnyx TAR-ball installer
Please note: The recommended method to install BlueOnyx is to use the ISO image.
However: If you cannot do so, then it is possible to use the TAR-ball installer.
This instructions are for installing BlueOnyx 5106R on CentOS5. The instructions for installing BlueOnyx 5107R on CentOS6, Scientific Linux 6 or RHEL6 are similar. You partition in the same way and just use the 5107R tarball for the installation. The tarball installers can be found here: http://devel.blueonyx.it/pub/BlueOnyx/TAR/
Prerequisites:
You need a working install of CentOS5. Ideally this should be a minimal installation. This CentOS5 install must have enough disk space, should be able to resolve DNS and it must be able to download content from the Internet. So it must have a working network configuration.
Additionally:
SELinux must be disabled
/home must be a separate partition and must have user- and groupquota enabled.
The installer script included in the TAR-ball will provide instructions on how to turn off SELinux and how to enable user- and group-quota for /home. But ideally you should already have taken care of this when installing your minimal CentOS5.
CentOS5 Installation instructions:
Start a CentOS 5 installation from the CD or DVD. It doesn't really matter which CentOS 5 (5.0, 5.1, 5.2, 5.3, 5.4, 5.5 or 5.6) you use. However: To save you some work you should use the latest one. Although older builds can - and will be - easily updated to the latest release using "yum update".
After determining the partition on which to install the OS, make sure to respond yes to modifying the partition layout.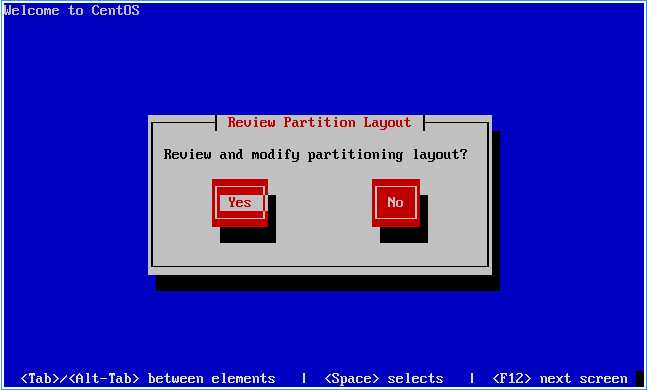 Configure your partitions to the layout expected by BlueOnyx. The /home partition typically uses all available space after /, /tmp, and /var are configured.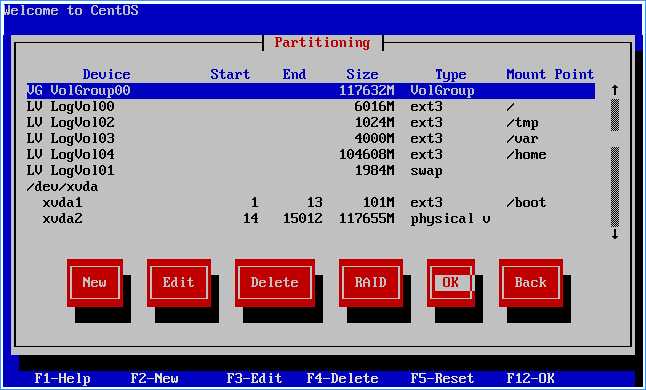 Continue the installation until you reach the following screen, deselect 'Desktop - Gnome' and select 'Server' and be sure to check the 'Customize software selection':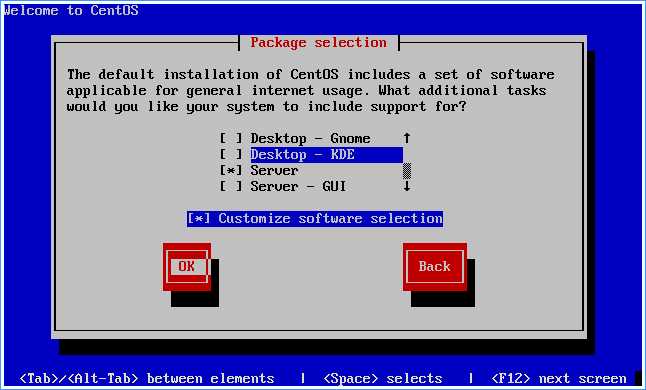 Deselect all packages to obtain a minimal installation.
Let the installation continue through completion, this process installs around 150 packages.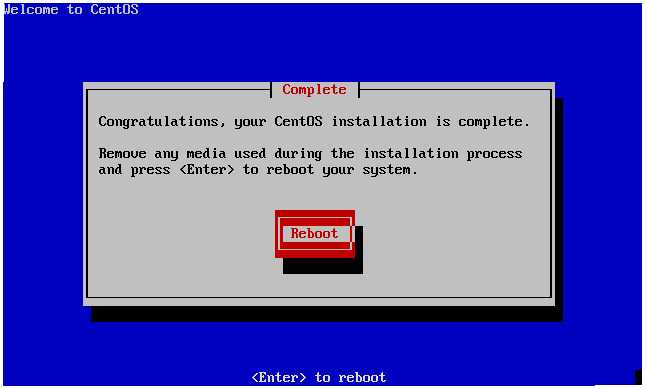 Once your CentOS5 has been installed, reboot. Then log in to your new server as root and disable SElinux. Use vi (or your favorit text-editor) to edit /etc/selinux/config and change SELINUX=enforcing to SELINUX=disabled. Then Save the file.
Before rebooting let's enable quotas on /home. Use yum to install quota and also wget, which we need later:

yum install quota wget
Then use "vi" or your favorite text-editor to edit /etc/fstab to enable user- and group-quota. Then save the file.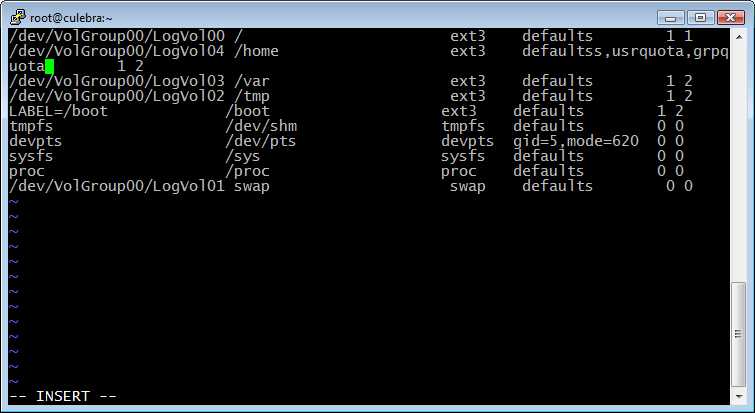 Run the following commands to enable quotas and build the quota file.

/bin/mount -o remount /home
/sbin/quotacheck -cuga
/sbin/quotaon -au

Finally reboot. Do not skip the reboot!
Now we have a nicely configured minimal install of CentOS5 which will serve as base OS for our BlueOnyx install.
Installing BlueOnyx:
Login to your CentOS5 server via SSH as "root".
Create an empty directory into which we download the installer and change into that directory:

mkdir /install
cd /install
Download the BlueOnyx TAR-ball:

wget http://devel.blueonyx.it/pub/BlueOnyx/TAR/BlueOnyx-5106R-CentOS5-i386-20110617.tar.gz
Extract the TAR-ball:

tar zxvf BlueOnyx-5106R-CentOS5-i386-20110617.tar.gz

Change into the extracted subdirectory:

cd BlueOnyx-5106R-CentOS5-i386-20110617
Run the provided installation script:

./install.sh

This script will perform the required steps to install BlueOnyx. For this it installs a few selected RPMs that it brought aboard (mainly the YUM repository files for BlueOnyx). Then it will "yum update" your CentOS5 install and will (through YUM) fetch all required RPMs from the YUM repositories to install BlueOnyx.
At the end of the install it will perform some post-install actions to enable all required services and to set up BlueOnyx in a fashion that it is useable right away.
When the install has finished, it shows you this message:

The installation has finished!

Please point your browser to http://xxx.xxx.xxx.xxx/login and login with
username 'admin' and password 'blueonyx'

** Your root password is same as admin password. **
** SSH root logins are disabled by default now!  **


At that point connect to the IP address of your server with a web browser and finish the initial web based setup.
Once the web based initial setup has finished, your new BlueOnyx server is ready for usage.
At that point you can safely delete the installation directory:

cd /
rm -R /install

Enjoy!

Credits: Thanks to Rod Morgan for the instructions and screenshots detailing the CentOS5 OS installation part of these instructions.
---